Since 2011 Angelika has been teaching Mindfulness and recovery focussed courses in mental health for the Recovery College under the South West London & St. Georges Mental Health NHS Trust, the first of its kind in the UK. She also worked for the Iris Trust for Inspiration and Well-being, a charity that helped women recover from the effects of domestic violence. In addition Angelika was an independent board member for an award winning Housing Association for the maximum term of 9 years.  During this time she served 7 years as committee chair and 4 years as vice chair. 
She is a highly skilled, sensitive and experienced qualified teacher. She is also qualified to teach Mindful Self-Compassion and Mindfulness in the Workplace programmes, which she delivers throughout the year.
She shares her gifts of humour and warmth and is passionate about the healing power of Mindfulness and Self-Compassion, having trained with Dr. Kristin Neff, world leading researcher and teacher in Mindful Self-Compassion.
Angelika both delivers and designs courses and workshops for various groups and organisations. She is also experienced in training facilitators and peer trainers to deliver courses/workshops.
Angelika has had a longstanding interest in meditation and personal development going back to her twenties.  She is a life-long learner, studying for many years the work of Alice Bailey and Lucille Cedercrans.  Angelika also trained in Creative Meditation, learning the work of Dr. Roberto Assagioli, founder of Psychosynthesis for three years.  She has been a member of the International Group of Creative Meditation since December 2014.
Prior to learning Mindfulness, Angelika worked for ten years as journalist and editor before leaving her native home Munich, Germany.  She loves living in London with her beautiful daughter and very fluffy, affectionate cat.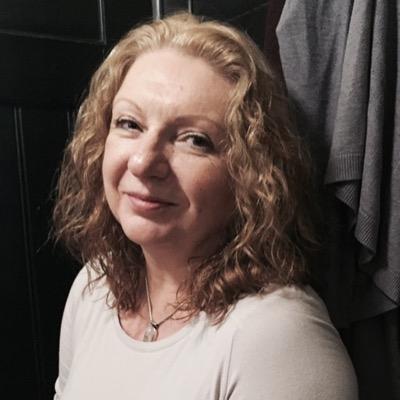 Qualifications:
Mindfulness Trainer MBLC with the Mindfulness Association UK
TME WorkplaceMT Teacher certificate
Certificate of Training as Trained Teacher in Mindful Self-Compassion
TQUK Award in Education and Training
Teacher Training Diploma in Guided Meditation (Dip. GM)
Teacher Training Diploma in Self-Empowerment (Dip. SDT),
Certificate of Education, Facilitation Training in psycho-spiritual Education,
Member of the Mindfulness Association UK
Experience:
Angelika has extensive experience teaching recovery focussed courses. She taught in excess of 80 Mindfulness courses in various settings, for the NHS as well as charities and other organisations including Mindfulness at the workplace and Mindful Self-compassion. 
She also taught  Domestic Violence Recovery courses for more than 10 years as well as other recovery focussed courses both in mental health settings and in women's refuges.